Hi everybody,
You might be interested in the shipping conditions for PandwaRF and in what exactly you will receive once your order arrives.
First of all, we ship to almost all the countries in the world (except for Russia and 1-2 other exceptions where we didn't manage to find a shipping solution). Shipping is free for all of the European Union countries. We are proud to say that we have sent PandwaRF orders to more than 40 countries so far, on 4 continents 🙂
We use DHL Express to send your orders and you will receive your tracking number as soon as your order has been fulfilled.
We personally prepare all orders for shipping and this may take up to one week from the moment it has been placed.
Here is what you will find in your package (in case you ordered a PandwaRF + antenna pack). Otherwise the antennas are not included.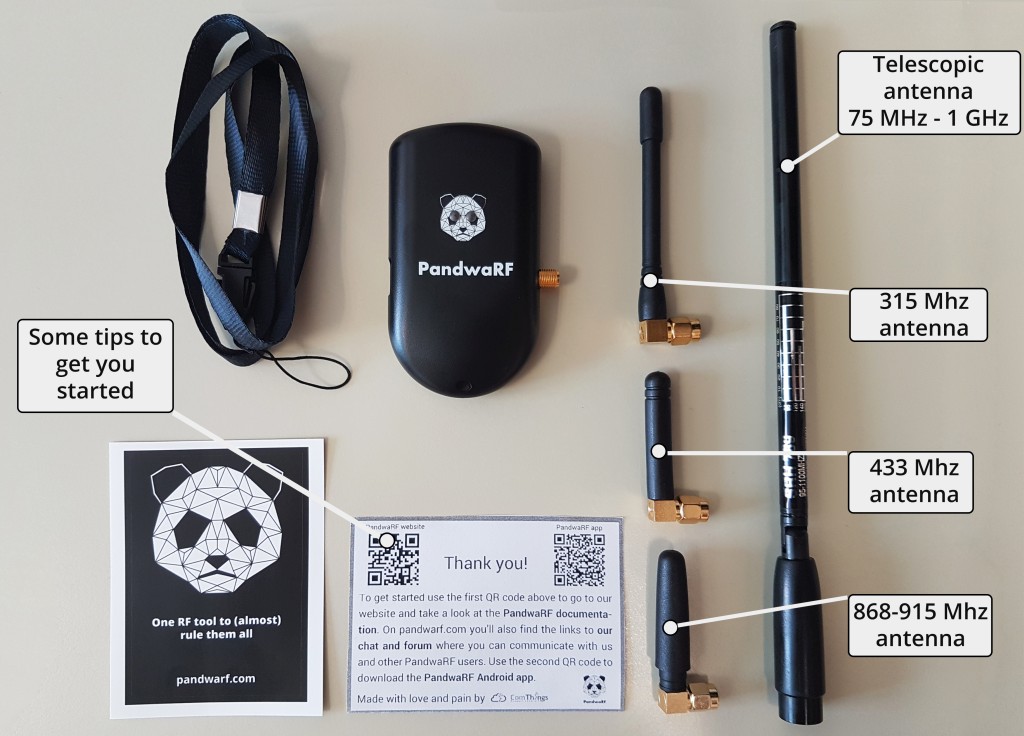 Your PandwaRF comes in a box protected by packaging foam (as you can see in the pictures above). The antennas might vary in shape and size based on the supplier we use at the moment. We also include some goodies in your orders as a way to show our love and to thank you for your support 🙂
We do our best to make sure your order gets to you intact and as soon as possible, and that once you receive your PandwaRF, all you need is some imagination.
And for those of you who didn't get one yet… you can get your PandwaRF here!
Coming up next: a blog post on how we build your PandwaRF. Stay tuned!